Sports Data
Query Language
The Sports Data Query Language is used to research, handicap, and outline the outcome of future games. The Free database allows you to isolate hundreds of thousands of interesting situations using SDQL. The resource is used by sports enthusiasts, fantasy league players, the professional sports media and both professional and amateur handicappers.It might take a while to master the language, but I highly recommend any bettor to read the SDQL guide here, and check SDQL.com for more information, but once you get the hang of things it's truly a trade of a lifetime.
A NEW ERA OF HANDICAPPING
Watching the sporting news, checking casino and online trend sheets, and checking Home/Away/Player splits may be your thing. You shouldn't really be pointing fingers or be mad if you lose a bet after following this information they want you to see. Or someone who claims they know something after reading a casino fed stat sheet. (Information they want you to see so you can place your bets accordingly). The old saying "Defense wins Superbowls" should continue to be challenged with databases like SDQL. Numbers don't lie, humans do.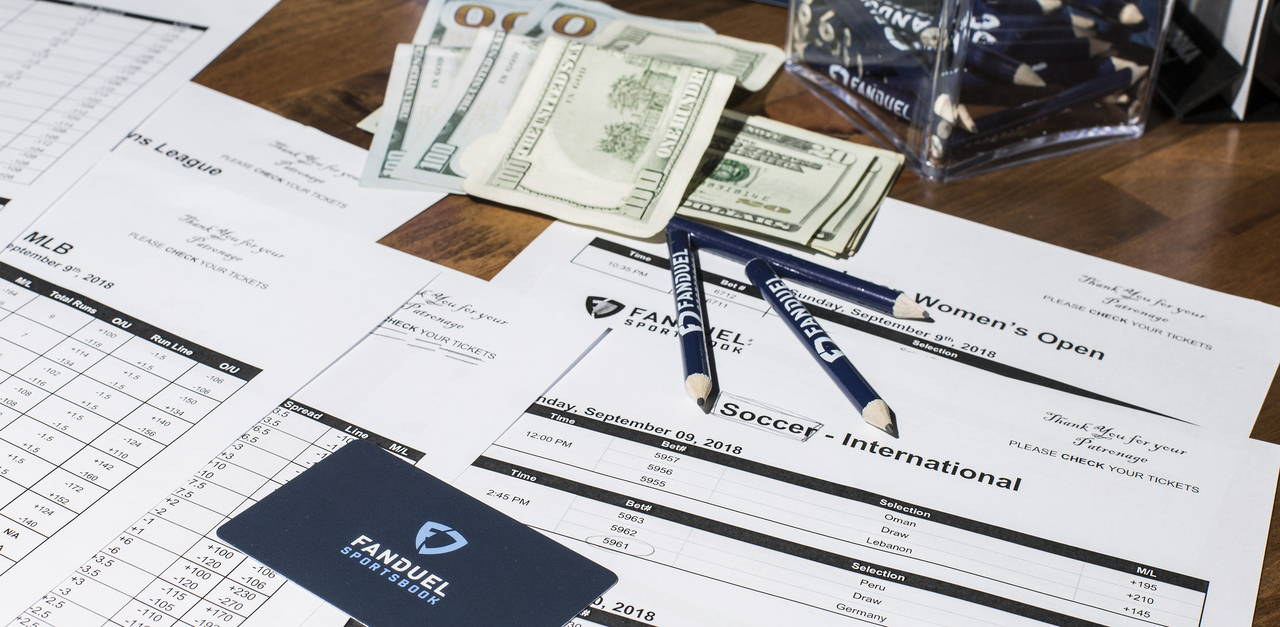 Most say Defense wins Super Bowls?

Playoffs: 2014-TD, favorites that have allowed more rushing & passing yards than their opponent, over their previous 3 games are now (playoffs only):

Are now 12-1 SU, 10-2-1 ATS after the Chiefs Super Bowl Win!

If they can't back it up with historical data, it's garbage.
You may have to zoom in via mobile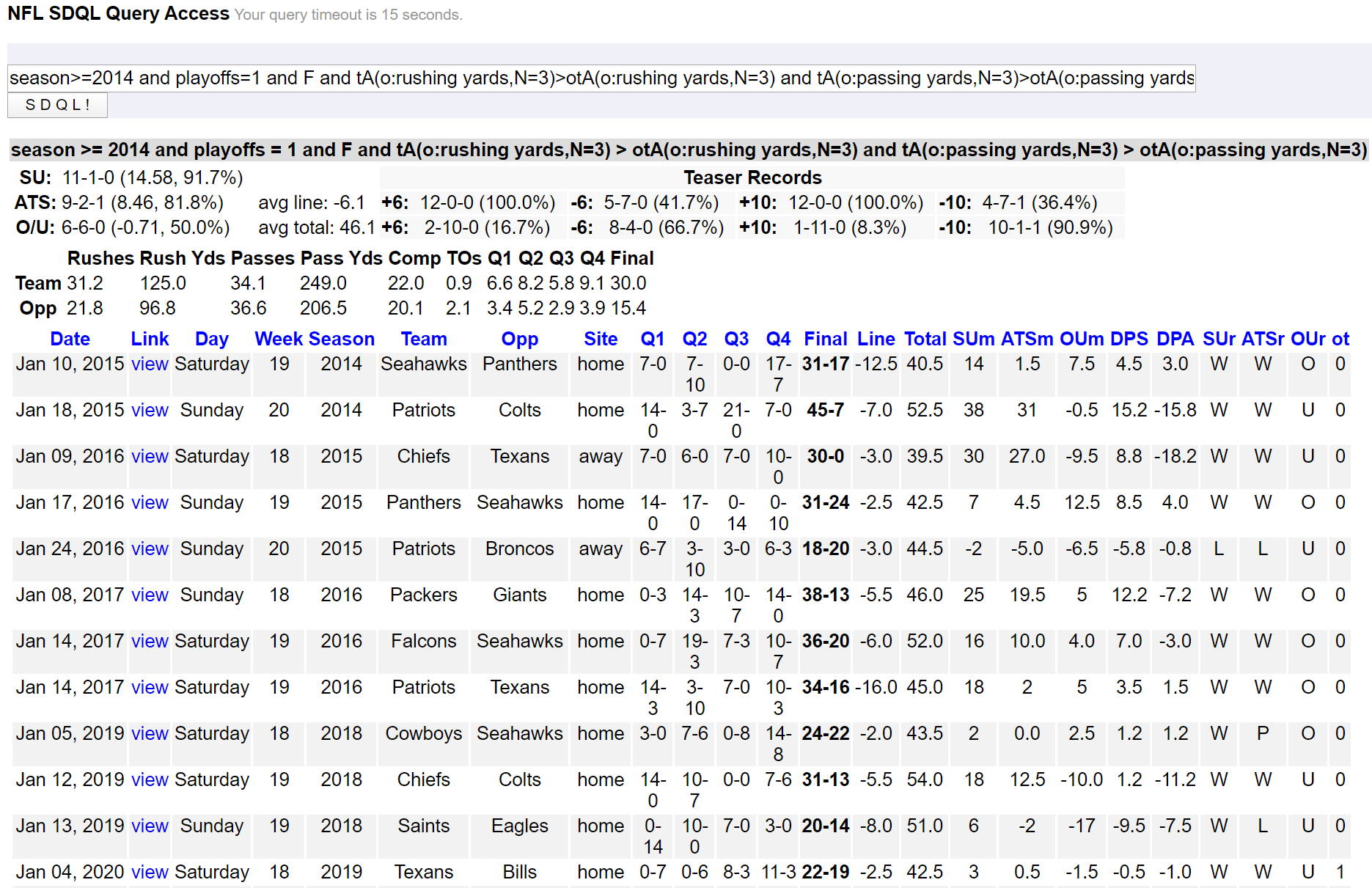 The Power of the Situational Database is upon research is the ability to come across high performing situations such as this photo. Its a simple situation, and it reads: Penn State Football is 17-0 ATS Playing as a favorite coming off an ATS loss in a game which they won since 2011.